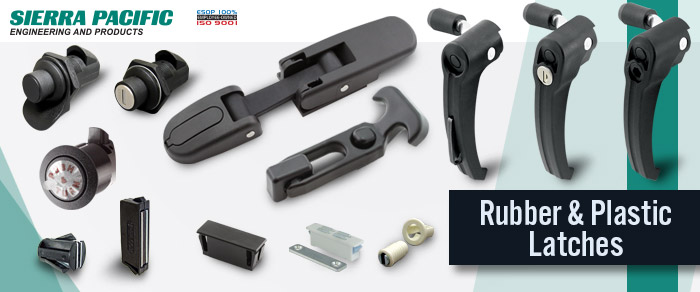 Rubber and Plastic Latches for Any Application
When your latch application requires a part that will never corrode, is non-conductive and/or has excellent resistance to many chemicals, you will want to choose a non-metallic latch. These parts are made from highly durable plastic or rubber components that have different strengths and weaknesses than their metal latch components, which makes it important to choose the right material to accommodate your requirements. Thanks to a variety of strong polymers and resins, non-metallic latches can be safely and effectively used across a number of applications and environmental conditions.
Types of Rubber/Plastic Latches
There are several types of plastic and rubber latches available from Sierra Pacific, but these are four of the most common categories. Each category may have several variations.
1. Push Button Latches
Push button latches are convenient for opening and securing small compartments without the need for a handle or tool. With just the push of the button, doors can unlatch and swing open freely. The spring loaded slam bolt allows you to simply push the door back closed, no turning or actuation required. The parts are sealed from water and dust and use materials that are UV and corrosion-resistant for long-term durability. Both locking and non-locking versions are available along with an optional pull tab for convenience. Due to their common usage on golf carts and UTVs, these parts are sometimes also called "glove box latches".
2. Magnet Catches
While these magnetic style latches are light duty, they often have no corrodible elements and are able to withstand the toughest of environmental conditions. As a latch option, magnetic latches work wherever a lightweight door needs to remain closed. You can often find these types of latches in RVs and household cabinetry (like medicine or stereo cabinets), or anywhere latches need to remain mostly unseen. These components do not require any moving parts to engage, but rather use the attraction of the internal magnet to any piece of steel to keep the door "stuck" closed. Some versions include a striker plate which can be attached to non-magnetic surfaces to attract the catch and act as a keeper for the latch, but are not always required depending on the application.
3. Draw Latches
When you need to pull and hold two surfaces together end-to-end, a draw latch is a long-lasting, secure option. These work through the forces of tension by simultaneously pulling both surfaces when the catch is engaged to the keeper. The pulling force of a draw latch can also act as a source of compression to squeeze a gasket tight enough to create a seal capable of keeping out water and dust.
There are many different types of non-metallic draw latches which are used across a wide array of industries. The most basic type are thermoplastic over center latches which mimic the functionality of similar metal latches. Rubber T-handle latches are another type of flexible draw latch which stretch to create tension. These come in various styles, some of which are often used in vehicular applications and others which are commonly seen on ice chest coolers. Hood latches are another style of draw latch, used to keep the hood closed on big rigs and other heavy duty trucks. Living hinge draw latches are made from a continuous piece of plastic, which bends and folds in on itself rather than pivoting on a pin or rivet.
4. Plastic Handle HVAC Latches
This latch type is effective for HVAC applications because of the reinforced nylon assembly that is resistant to UV damage and maintains a UL94HB flammability rating. These parts also have modular components, which allow users to mix and match parts for their particular application and even remove the handle from the door to prevent damage during shipping. When an application requires a tight seal from secure gasket compression, this form of latch provides the durability and reliability needed with adjustable roller cams and inside safety catches. Handles can be purchased for both out-swing and in-swing door orientations as well as with a variety of locking and tool activated options. Not just for HVAC units, these parts are also used on hunting blinds and other applications which require multi-point latching with a single actuation point.
Why Choose Rubber or Plastic Latches
With so many latch options, it may be confusing choosing the most effective latch for your application. Though non-metallic latches can serve similar purposes, there are specific categories of appropriate applications. There are several benefits of choosing a non-metallic latch, but it depends on the type of rubber or plastic you select. Thermoplastic components can resist a wide range of high and low temperatures with minimal loss of function. Other materials like neoprene, poron, and nitrile are ideal for secure gaskets and seals because they compress under pressure, useful in challenging environments where moisture and dust must be kept out.
Nonmetallic latches have high insulating properties, a quality needed in temperature or electricity-centered applications where conductive components can be problematic. Despite being incredibly lightweight, glass filled nylon parts are highly resistant to impact damage. Many plastics have been approved for both food and medical applications, and several of SPEP's latch options are available in fire-retardant grade plastics. Plastic and rubber latches are beneficial in outdoor and marine applications because of their corrosion and UV resistance, especially the EPDM material used in most of our rubber parts. Plastic and rubber compounds also provide some flexibility that metal fasteners cannot. Most importantly, non-metallic latches are completely impervious to rust and other types of corrosion which plague metal parts.
With over 30 years of experience engineering and manufacturing industrial hardware, SPEP is your trusted resource for rubber and plastic latches for any application. Unsure where to begin? Visit our latches page in our online catalog, or one of our many industry pages that applies to your needs. If you have any questions please contact us today and allow one of our team members to advise you on the perfect plastic or rubber latch for your needs.
Sources
https://www.scfhardware.co.uk/blogs/4-benefits-push-to-open-latches/
https://press.biscoind.com/2016/02/10/what-is-a-draw-latch/
https://www.latchmanufacturers.com/plastic-latches/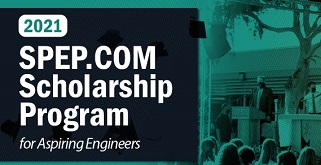 Sierra Pacific Engineering College Scholarship Program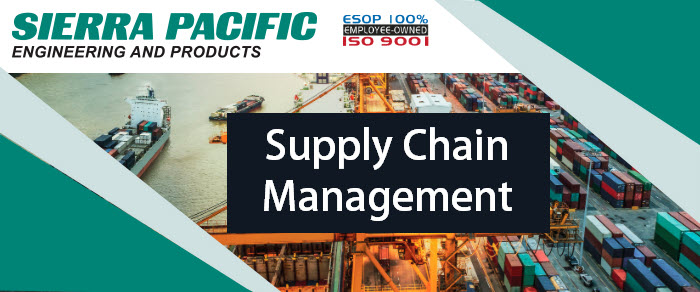 What is Supply Chain Management, and Why Is It Important?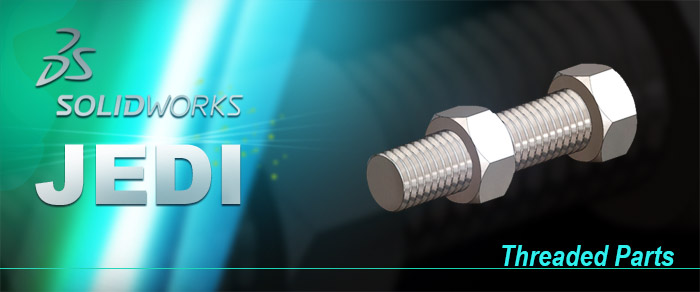 How To Make Threads in Solidworks: Become a Solidworks Expert
Equipment used to harness solar energy for residential or commercial power is a big investment, making some understandably hesitant to implement because they are not sure if the benefits outweigh the hoops you jump through to get there. Another important question that...