With school almost back in session for the fall, Sierra Pacific Engineering and Products (SPEP) is proud to announce we have continued the SPEP Aspiring Engineers Scholarship program for the 4th year in a row with local high schools, Saint Joseph High School in Lakewood, and Saint John Bosco of Bellflower. This program acknowledges the high achievements of six high school seniors who wish to pursue a higher education in any engineering-related career. These seniors are exceptionally talented, not just with their studies but also as well-rounded individuals. We are happy to award these promising students this gift for their admirable dedication to their studies for the last four years and their commitment to pursuing the engineering disciplines in higher education. Each winner receives a $2,000 scholarship from SPEP, and the company has collectively awarded $48,000 since we launched this program in 2020. Saint Joseph's and Saint John Bosco are fantastic high schools that focus on a career-oriented curriculum to prepare their students for college and beyond. Both high schools celebrate having a diverse student body and many of their students accept financial assistance to help achieve their future goals and academic tracks. 
A simple question was asked of the applicants, "Why do you want to become an engineer?" and the answers provided were quite inspiring. All of our winners had a passion for innovation and are eager to keep learning and contributing to society in the future. The responses we received showed they all expressed interest in being the next generation of creators of technology, uplifting each other in the workforce (especially women in STEM fields), and educating those in developing countries who might miss the opportunity otherwise. We cannot wait to see what these young men and women accomplish in the future. We hope this scholarship acts as a stepping stone to accomplishing their goals. At SPEP, we believe that a degree in engineering provides an excellent foundation that can be leveraged to pursue numerous different career pathways and tracks in life. 
This program has been especially rewarding for us as a company this last year. We had a couple of our scholarship winners reach out for a facility tour, Rachel (2022 Aspiring Engineer scholarship winner) and Jose (2023 Aspiring Engineer scholarship winner). Rachel paid us a visit in March while she was in town over her spring break, while Jose came by in August shortly before his fall semester started. It was very lovely to show them both around and give some insight into "life as an engineer" provided by our Engineering and Quality manager, Bret, and Business Development manager, Scott. Both Rachel and Jose got to see our products, the technology we use to create prototypes, and a tour of our warehouse. Both students showed immense interest in Sierra Pacific as a company and learned about the process by which a product gets designed, created, and approved for a customer. We encourage any and all of our award-winning students to come by our headquarters in Long Beach, California for a facility visit. 
Opportunities for Aspiring Engineers
Our company prides itself on being part of the Long Beach community and is thrilled to support this new generation of future innovators and leaders. We would like to thank Dana Windes and Amy Krisch, for their assistance in continuing this program for another year and allowing Sierra Pacific to further our tradition of fostering young people's interests in the technical sciences and mathematical problem-solving. Sierra Pacific also has summer and year-round engineering positions available for students to apply for upon completion of their first year of college coursework. 
If you are an aspiring engineer or want to learn more about this scholarship program and how to apply in coming years, please contact SPEP or inquire with participating high schools for more information.
Photos and Quotes of Our Winners
"I found the field [engineering] especially exciting when I found out that I can protect and honor humanity by solving society's problems. My reason for becoming an engineer is to give back to my community…I aspire to visit underserved elementary and high schools to give lessons upon the fundamental principles of aerospace engineering."
– Valeria Santoyo (St. Joseph's Recipient)
"…my goal is to design computer or mobile applications that will educate the younger generation about important school subjects for those who live in other countries such as those in Latin America that are unable to receive a proper education and miss the opportunity to learn the most critical forms of education needed to build a strong society for the future."
– Sofia Tejada (St. Joseph's Recipient)
"I would like to focus my engineering in the transportation industry, designing and improving vehicles such as cars, planes, trains, etc. My overall career objective is to invent or improve ways to make transportation safer and more affordable and to be part of the industry that reaches these goals."
– Diego Marquez (St. John Bosco Recipient)
"The idea of being an engineer is to innovate to lead the world to a better future through leadership and dedication. My involvement is a landmark point that shows how an engineer must be a leader so that others can aid in the progression of innovation." 
– Toshiaki Saito (St. John Bosco Recipient)
"As a child, I learned how to work with my hands through my father's guidance and encouragement to teach me the plumbing trade. I have had the opportunity to combine the skill of manual labor with the complexities of math and science through the craft of engineering."
– Seth Sandoval (St. John Bosco Recipient)
"I was always interested in designing new ways to solve problems. The most exciting part of engineering is that everything that you learn in trying to solve a problem helps an engineer find the solution to another problem."
– Jose Adrian Linares (St. John Bosco Recipient)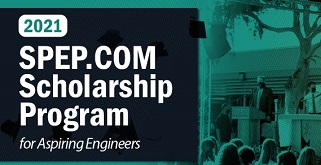 Sierra Pacific Engineering College Scholarship Program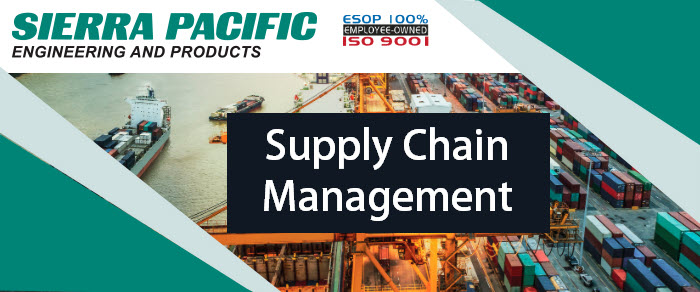 What is Supply Chain Management, and Why Is It Important?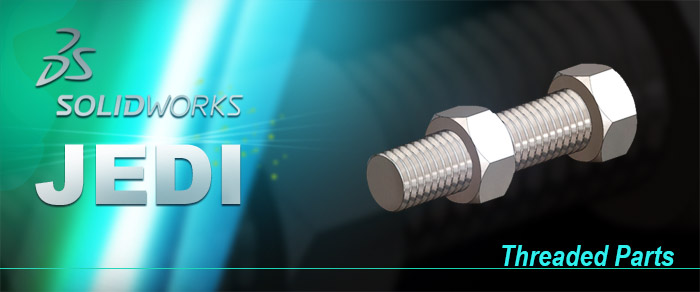 How To Make Threads in Solidworks: Become a Solidworks Expert
We are excited to announce that Sierra Pacific Engineering Products has been featured in a recent issue of CompanyWeek by Sustainment. The article showcases our dedication to providing top-quality industrial hardware solutions and highlights our commitment to...