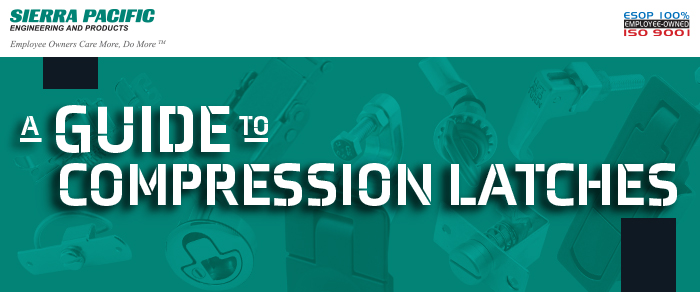 Take a look around your home or office space, even in the interior of your car, and you will probably notice at least a few different latches in action. These simple mechanical devices are designed to keep hinged access panels and doors closed. Standard cam action latches are great for a wide range of applications, and they are incredibly easy to maintain. 
However, if you need to keep moisture, dust, and other harmful elements out of a toolbox, electrical enclosure, or any similar space, then you will need a compression latch. Join us as we explore what these latches are, how they work, and the benefits they provide.
What Is a Compression Latch?
Also known as compression cam latches, compression latches feature gaskets that are pushed against a door or panel opening. The pressure that is applied creates a secure seal that keeps dust and moisture out. You see these types of latches in the most common areas; industrial cabinets, panels, and other enclosures. Compression latches are used to keep any kind of door securely closed. The main purpose of compression latches is to ensure that the doors and panels they are keeping together stay sealed while also withstanding any vibrations, shakes, or other external factors. 
One common style of compression latch features a T-handle. To access the panel or door, users simply fold up the T-handle, rotate it a quarter-turn, and pull the door open. When users flip up the handle, the pressure applied to the gasket is released. 
Some specific compression latches, which could be referred to as "compression latch locks," also feature a locking mechanism that prevents unauthorized access to the panel, toolbox, or door. 
How Do Compression Latches Work?
Quarter-turn cam latches and compression latches feature nearly identical mechanisms. Both feature some type of handle or actuating plug, as well as a cam. To operate the latch, users must rotate the actuating component until the cam releases and then turns. 
The only significant difference between standard cam latches and compression cam latches is the extra pulling motion created by the compression latch. When the latch is engaged, it compresses the gasket against the enclosure or frame, creating a seal that keeps insects, dirt, debris, and moisture out. Standard cam latches can achieve a seal on gaskets as well, but the cam only turns like the hands of a clock and does not pull in or out.
There are other styles of compression latches as well such as compression over center lever latches or sealed compression lever latches (also called trigger latches). These parts have a cam bolt that is connected to a handle that swings in and out like a see-saw during use to automatically apply extra pressure when latched closed.
Benefits of Compression Latches 
The most obvious benefit of compression latches is that they provide protection against dust and moisture, thus making compression latches an ideal access hardware option for applications such as the following:
Electrical enclosures

Telecom equipment lockers

HVAC system access panels

Industrial generators

Marine vehicles

Aerospace machines

Medical enclosures

Automotive vehicles
All of these systems are exposed to dust, moisture, and various elements. If these systems' access panels were secured using standard latches, rain or debris could potentially seep in, damaging the electrical components inside.
Compression latches offer another benefit when used in the aforementioned applications as well: They are resistant to vibration which can be present from things like running engines or bumpy roads. The gasket forms a tight seal, which prevents the access panel doors from rattling or unlatching when the system begins to vibrate.
Choosing the Right Compression Latches for Your Project
While the basic purpose of all compression latches is relatively similar, there are some component variations that you should be aware of. Specifically, some compression latches can incorporate different handle styles and finishes based on the demands and designs of your project. With that in mind, you should consider the following factors when choosing a latch handle that best fits your application.
Environment
If your compression latch will be installed in an exterior enclosure or system, then you need to ensure that you choose a material that can hold up to the elements. Compression latches made from die-cast zinc with a premium black powder coated finish are ideal for most outdoor applications. Stainless steel is another popular choice of material when dealing with an outdoor environment because of its outstanding corrosion resistance. Latches made from stainless steel are commonly used for marine, coastal, and other outdoor environments. Regular steel latches with zinc plated or chrome plated finishes are typically better suited for indoor enclosures and lock boxes.
Use Frequency
For users planning to access an enclosure or toolbox frequently, the installation of a locking latch isn't the best idea, unless security of the application is a concern. Instead, consider installing a non-locking latch handle that can easily be operated with one hand, such as a lever or T-handle.Constantly opening and closing any latch will wear it down faster and reduce its longevity, so picking something with suitable durability is crucial.  
Adjustable or Fixed Compression
Fixed-compression latches are very easy to install. As their name suggests, these devices have a fixed grip distance to always exert the same amount of pressure onto the gasket, meaning you don't have to make any adjustments during installation or use. One of the main purposes of a fixed compression latch is to maintain constant compression force since the user cannot change it.
On the other hand, you can install adjustable compression latches, which enable you to increase or decrease the compression strength as the gasket ages, a feature that decreases long-term maintenance costs and helps you extend the lifespan of your gasket, but you may pay more upfront for adjustable latches. Adjustable latches are chosen over a fixed compression latch if flexibility in compression force or grip range is necessary. An adjustable compression latch allows use of a single part across a span of different applications. 
Contact SPEP for All Your Compression Door Latch Needs
A lot goes into selecting compression cam latches for your project, even more than we can explain here. Therefore, it is important to connect with a reputable supplier that can help you weigh your options and deliver high-quality components. 
Sierra Pacific Engineering and Products (SPEP) is the supplier to satisfy your needs. If your organization needs to source compression latches or other access hardware, SPEP can help you find the right part. Contact us today to obtain a quote.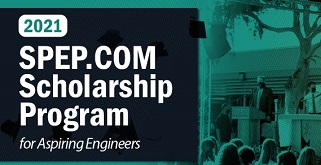 Sierra Pacific Engineering College Scholarship Program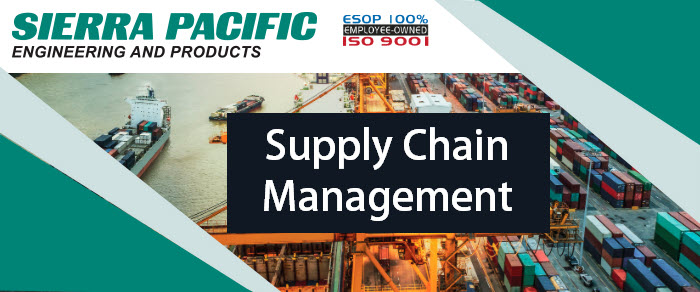 What is Supply Chain Management, and Why Is It Important?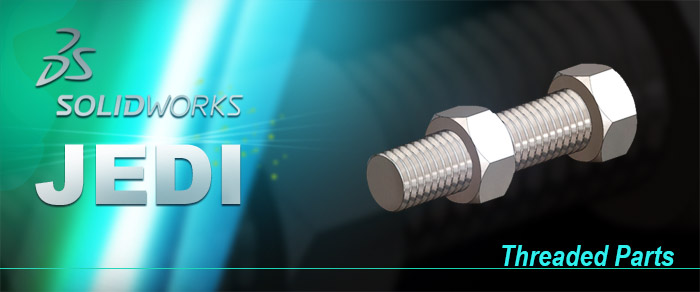 How To Make Threads in Solidworks: Become a Solidworks Expert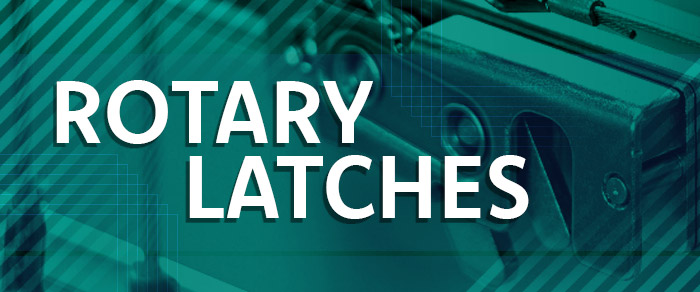 When designing doors for your equipment, vehicles, or machinery, one of the most important decisions you will make involves selecting access hardware. The access hardware you implement should promote usability while also improving safety and providing long-term...