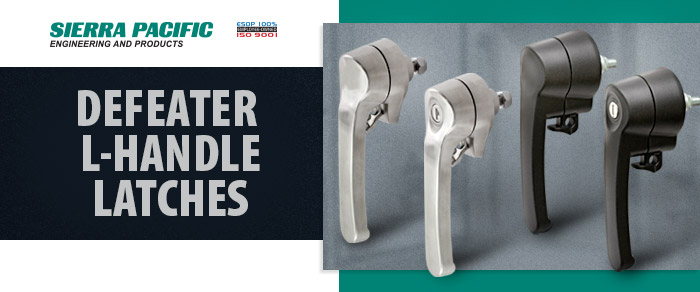 A defeater handle provides added safety and security. By making use of a special mechanism that requires a two-handed operation to open a box or enclosure, a defeater handle helps ensure the contents remain secured. These parts feature a heavy-duty handle design on a quarter turn latch body and come in key locking, tool activated, and padlock only versions. They are also considered a type of L-handle and sometimes may be referred to by that term.
The primary purpose of Defeater handles is to require deliberate means of opening a box or enclosure by making it impossible to actuate the latch accidentally. Although some may think it is the trigger, the spring-loaded mechanism in the lock plug is actually the characteristic component that must be "defeated". This requires the user to turn and hold the key in the unlocked position with one hand while the padlock trigger is lifted and the handle is turned with the other hand. Versions without the spring-loaded feature or with no lock plug at all are referred to as "non-defeater" types, although they share the same styling as the other defeater handles. Any type still serves the need for an access control door handle when restrictions must be placed on the personnel who are authorized to gain entry into an enclosure or box.
The 90-degree (quarter turn) handle rotation can be set to turn either clockwise or counterclockwise upon installation. The rotation on our models can be changed by repositioning the cover found on the rear of the handle. Parts fit into the same cut-out and are compatible with the same cam options as our other quarter-turn latches. For added functionality, both die-cast zinc and stainless steel SPEP models accept a range of padlock diameters from ¼" to ⅜". Many competitor defeater handles can still be breached when using some smaller-sized padlocks.
Are Defeater Handles Suitable for All Uses?
Although they can be used as a heavy-duty door handle with a lock for a variety of security purposes, defeater handles are an important part of enclosures that house sensitive electrical equipment. The National Electrical Manufacturers Association (NEMA) standards apply to various electrical, telecom, or medical imaging equipment. These standards and ratings are designed to protect personnel from shock hazards while also protecting the contents of outdoor enclosures from the elements. NEMA ratings are also a way to describe the level of sealing and protection a particular enclosure is intended to provide so customers can choose the correct option for their application.
When a key locking handle for NEMA enclosure security is required, our SS defeater handles will meet the demands of a NEMA 4X enclosure rating demands. The rugged 316 stainless steel construction of our electrical enclosure handles includes sealing gaskets built into the escutcheon and meet the outdoor and indoor needs of a wide range of applications and industries. When restricted access is required for enclosures containing electronic, networking, or telecom units, our defeater handles will provide the required security, durability, and peace-of-mind.
Defeater handles made to NEMA 4X specifications must be able to resist the effects of windblown dust, rain, snow, sleet, and external ice formation. In other words, they must stand up to some of the worst possible environmental conditions. The NEMA 4X rating also requires that the material used can withstand the effects of severely corrosive environments and accounts for our use of premium type316 grade stainless steel. Our stainless steel defeater handles also feature a passivated finish. The chemical process, which is part of the passivation treatment, increases the product's anti-corrosive properties by removing surface contaminants and creating a thin oxide film on the surface of the part. Marine and refinery applications, along with any situation in which corrosion resistance and strength are called for, will be well served by the items in our 316SS product line.
Safety and Defeater Handles
Safety is always a priority and our defeater handles will help ensure that neither an unauthorized employee nor a curious passerby manages to get inside an enclosure that may present an electrical shock hazard. Our locking hardware also helps ensure that dust, dirt, and other environmental issues won't impact the function of the sensitive equipment contained within the locked box or enclosure.
For overall indoor or outdoor use in which access restriction is a must, our pad-lockable heavy-duty locking handles have been performance tested and are made to ISO 9001 production quality standards. A defeater version with spring-loaded locking functionality from our extensive line of stainless steel latches will help ensure that tools, equipment, and supplies remain secure in some of the toughest environments. For applications requiring a lesser degree of security, non-locking and other non-defeater versions of our L-handle latches are also available.
What Sets Our Defeater Handles Apart From Other Handles?
Our new stainless steel defeater handles provide advantages over the competition such as:
An exclusive dual-hole trigger to allow for a wider range of compatible padlock diameters. Competitor handles can breach when smaller-sized padlocks are used.
The increased anti-corrosion properties brought about by our use of 316 stainless steel versus the 304SS grade employed by many competitors.
Extra robust design and styling for heavy-duty applications.
A standard quarter-turn latch panel cut-out for drop-in equivalency per industry standard.
Our focus on creating and nurturing long-term partnerships within the OEM community and the business-to-business market segment is another aspect of our company that sets us apart. In addition to our diverse manufacturing capabilities, we provide our customers with 3D printing services, prototyping, and product development.
We engineer and supply defeater handle cams, latches, hinges, and other accessories for electronic enclosures, RVs, HVAC applications, and a wide range of specialized security requirements. Our engineers are also available to work with you to design customized locking hardware to help you expand your product line or business. We look forward to helping you determine the best possible way to meet your specific application needs.
Whatever your defeated handle needs are, contact SPEP today to find exactly what you are looking for. If our catalog doesn't have it, we can engineer it! Custom engineering and 3D prototyping are what set Sierra Pacific apart from the rest. Contact us today.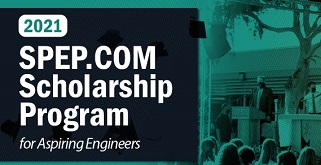 Sierra Pacific Engineering College Scholarship Program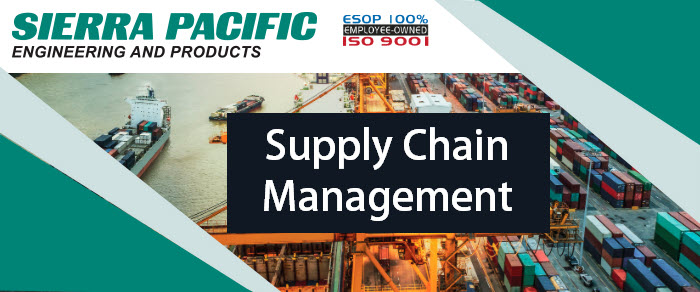 What is Supply Chain Management, and Why Is It Important?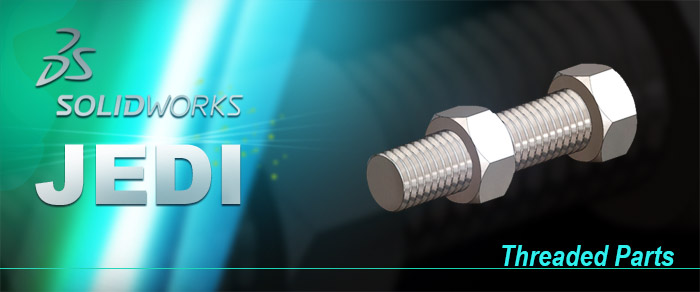 How To Make Threads in Solidworks: Become a Solidworks Expert
There are many ways of working with sheet metal to transform it into useful components. Each sheet metal fabrication process offers unique advantages in manipulating the material differently for particular applications. However, not everyone is familiar with all of...