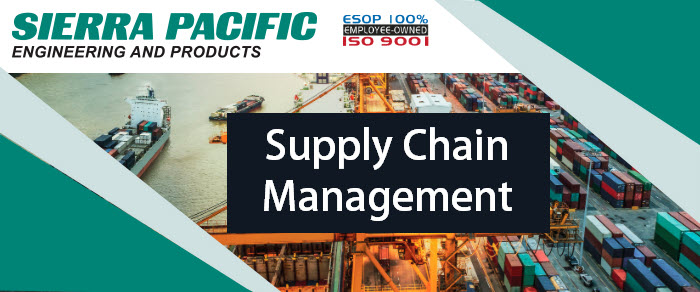 Logistics and supply chain management are integral to the success of any business that produces physical goods. Unfortunately, virtually every supply chain worldwide has experienced unprecedented disruptions as a result of the COVID-19 pandemic. Lockdowns, travel restrictions, more restrictive border control practices, and widespread health concerns have all contributed to these disruptions.
As the economy began to rebound, many organizations expected these importing logistics issues to resolve organically. However, this massive resurgence in demand placed undue strain on these already crippled and downsized resources. Port congestion and ocean freight shortages continue to make it difficult for companies to obtain the necessary resources to sustain normal production levels.
While the overall future outlook is positive in the long term, it will take time for global supply chains to return to pre-pandemic conditions. In the meantime, organizations of all sizes have been forced to reevaluate how they handle supply chain and logistics management.
In this article, our experts at Sierra Pacific Engineering and Products provide additional insights into the supply chain and logistics issues pertaining to businesses. We answer key questions such as "What is supply chain management and why is it important?" and "What can be done to overcome supply chain challenges in the current business climate?".
We also outline the top 6 considerations for buyers when choosing a supply chain partner.
What Does a Supply Chain Manager Do?
Before delving into more complex global supply planning topics, it is important first to answer the basic question, "What does a supply chain manager do?"
Supply chain managers are responsible for developing a comprehensive transportation strategy. This strategy must address all aspects of a supply chain as it pertains to the company's goods. Specifically, the supply chain manager oversees:
Identification and allocation of resources
Acquisition of raw materials and purchased components
Production and warehousing of goods
Distribution of finished products
Without a skilled supply chain manager, an organization will not be able to function effectively for a multitude of reasons.
Why Is Supply Chain Management Important?
Logistics and supply chain management is integral to the success of any business. By partnering with an organization experienced in supply chain management, companies can gain access to several substantial benefits.
Quality supply chain solutions will improve the customer experience, reduce total operating costs, and increase cash flow. In addition, effective supply chain management ensures that a company has the necessary resources to sustain normal business operations even through difficult times like the present.
Top 6 Supply Chain Partner Considerations for Buyers
When seeking partners to include in their supply chain, logistics management, or contract manufacturing processes, buyers and purchasing agents must consider these key factors:
Service Levels
Will this supplier perform up to our organization's expectations? Are they able to provide enough resources and materials to sustain our typical demand or standard product output? Can the supplier perform well under pressure?
All of the above are questions that buyers must ask when selecting a supplier to provide a physical item. The ideal supplier should have stellar fill rates and well-established internal strategies to manage inventory. They should also be able to provide firm inventory delivery commitments.
Another essential component of service is communication. The top suppliers always respond to inquiries promptly. This approach is critical when buyers have to alter their production schedule due to an unexpected speed bump in the supply chain. Responsiveness is especially critical under current conditions where many suppliers are facing constraints which are out of anyone's control.
Good suppliers will proactively notify their B2B buyers of any lead time delays. They should also offer several options to rectify the problem, such as partial shipments or expedited freight options. By doing so, they are allowing their buyers the opportunity to consult with their superiors so that they can make the best decisions to keep their production line running.
Teamwork between SPEP's outside sales force and inside sales account managers along with collaboration from our engineering team ensures that all customers receive the highest level of attention and service. Employee owners care more and do more.
Quality
Naturally, every supplier touts the quality of their products and purports that they are superior to their competitors. However, true quality involves much more than just the durability of the products themselves. If a product is classified as high quality, it must have performance criteria clearly defined or be specially designed to accurately meet the customer's specifications.
In addition, products must be consistent from one phase of the supply chain to the next. The packaging should be well designed and functional on the shop floor. The labeling and pallet structure must be optimized for ease of receiving as well.
Often, buyers do not have an opportunity to assess the quality of a supplier's products and services until they begin their partnership. This restriction can leave them disappointed with the quality of service that they receive and hesitant to attempt qualifying other new suppliers outside of their comfort zone.
Fortunately, there is a more pragmatic solution. When forging a new partnership, B2B buyers should get industry references and request copies of the supplier's ISO certifications. These certifications indicate that the supplier is proven to have met certain quality management system standards that are globally accepted.
SPEP is proud to be ISO 9001:2015 certified and always remains up-to-date with the latest industry requirements.
Price
Price, quality, and service are three interconnected aspects of the supply chain. While every buyer wants to get the best price possible, these savings must not be created by the supplier cutting back on service or quality. The price must equate to value-added, not simply money saved.
Buyers must specifically consider oft-overlooked factors that impact the total cost. These include transportation expenses and the administrative burden of dealing with old-fashioned or labor-intensive purchase order management practices.
Other concerns include stock-outs or availability issues, which can have significant financial implications but have nothing to do with the price of an item. Many buyers are also unaware of their true cost for items that are produced or modified in-house because they fail to consider factors like time, energy, labor, and overall capacity.
Lastly, buyers must consider the long-term price. Many suppliers offer appealing "introductory rates" to win a buyer's initial business. However, they quickly transition to a pricing model that includes overhead fluctuations and other surprises. At that point, managing the relationship will become incredibly tedious, which will offset any potential benefits of short-term savings.
SPEP avoids these types of deceptive practices and focuses on long term relationships with our customers. Our historically stable prices accurately reflect our true costs with fair margins to consistently offer substantial savings versus our competitors.
Alignment
The truly great suppliers take the time to get to know their buyers and the industry that they operate within. They go out of their way to make site visits, touch base with their point of contact, and ensure that the buyer is satisfied with their level of service.
These suppliers will deploy cutting-edge tools that will help the buyer manage their inventory. They will also be willing to adapt to the buyer's needs and exhibit a high level of flexibility.
Good suppliers will feel like they are a member of the company that they are serving. They will make the buyer's daily life easier by working with them instead of for them. These suppliers will work tirelessly to improve their value within the marketplace.
We at SPEP are application experts and specialize in solving problems for our customers. We run our entire business on Oracle's E-suite of applications and track our customer's demand with a 15-year history of buying patterns on-screen to understand their seasonality. This data-driven philosophy allows us to plan ahead and keep at least a quarter's worth of a customer's parts on-hand in our closest local warehouse to make the ordering process easy and stress-free.
Capabilities
What are the supplier's organizational capabilities? Do they have VMI capabilities or the infrastructure to work with the buyer's VMI or a third-party distributor? Can the supplier adapt its capabilities to suit the unique needs of the buyer? These are all vital questions that every buyer must ask before starting a partnership with a new supplier.
In particular, T-Shaped suppliers tend to be a great fit for industrial clients. These organizations have a breadth of understanding and industry expertise suited to addressing common supply chain issues within a broad range of topics in the industrial space, but have deeper understanding within the narrower scope of their specialty.
The core competencies of T-Shaped suppliers support streamlined product design, development, and improvement for their clients. This approach improves the buyer's top-line revenue and ensures that the finished product will provide optimal value for end-point consumers.
SPEP offers many services beyond just the products we sell. We provide engineering and design services, rapid prototyping, performance testing, application insights, inventory management, logistics expertise, and much more.
Risk
Even a short-term disruption to the supply chain can have substantial financial implications for the buyer. Therefore, buyers must thoroughly weigh the potential risks of partnering with a particular supplier. They should ask questions such as "What is the supplier's staying power?" and "Can we rely on this supplier on a daily basis?"
Seasoned suppliers tend to have deeper and more diversified revenue streams. While total experience is not the end-all-be-all factor that buyers should consider when selecting a supplier, it is a strong indicator of the company's stability. Long-term suppliers are more likely to have the verifiable financial strength to withstand tense market conditions such as those that exist presently.
In addition to stability, the least risky supply chain partners will have distinct mechanisms in place to support the buyer's purchasing pattern. They can make a long-term commitment to their clients and can execute releases as specified. By searching for suppliers with these attributes, buyers can find a partner they can rely on, regardless of current market conditions.
SPEP has been profitable since its inception and experienced steady growth and expansion for decades. Highly diversified in the industries we serve, we routinely earn top scores in supplier audits and 99% of customers surveyed would recommend us as a supplier.
How Sierra Pacific is Working to Ensure an Efficient Supply Chain
Sierra Pacific Engineering and Products is the perfect partner if your organization has been searching for a time-tested and reliable industrial hardware supplier. As an ISO 9000:2015 certified company, our organization prides itself on providing world-class customer service, quality products, and industry-leading designs with a motivated workforce of employee owners.
For over 35 years, we have been growing and expanding to serve our customers an increasingly diversified selection of standard industrial hardware and custom parts. Sierra Pacific Engineering and Products' team of talented engineers is known for our on-demand support, innovation, and commitment to excellence.
We provide constant support to our customers with transparent supply chain and demand planning solutions. Everything we do is powered by Oracle's ERP system which gives us a lifetime history on every aspect of each customer's account so we can provide valuable insights and keep parts on the shelf when they need them.
This system has helped us ensure an efficient supply chain, as our employee-owners strive to overcome disruptions caused by the COVID-19 pandemic. Certain supply chain constraints such as freight container shortages are out of anyone's control, but we at SPEP believe that the impact of these factors is manageable with effective communication, early planning ahead, and the appropriate industry expertise.
If you want to be the best buyer in your respective industry, contact us today!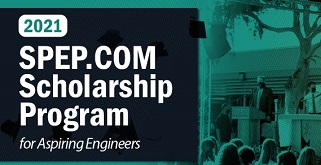 Sierra Pacific Engineering College Scholarship Program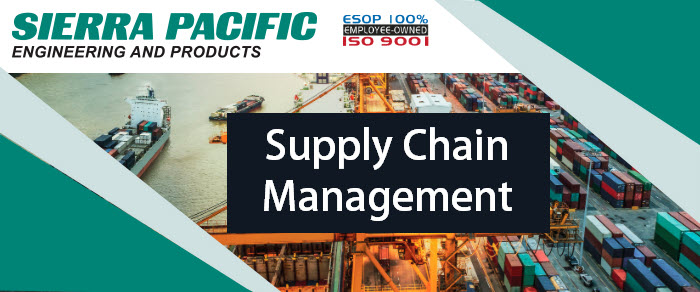 What is Supply Chain Management, and Why Is It Important?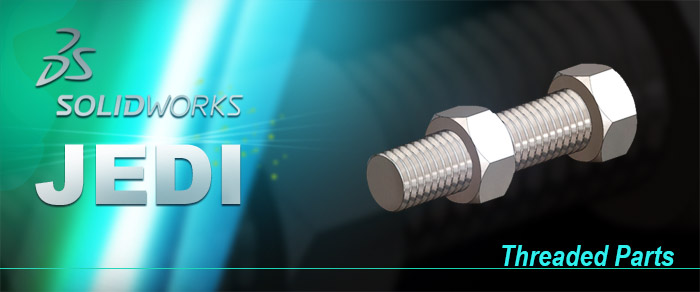 How To Make Threads in Solidworks: Become a Solidworks Expert
Over the past several decades, the narrative that the United States "does not make anything here anymore" has become widely accepted as fact, but this is simply not true, and the reality is much more complex than that. The United States manufacturing industry remains...