Over the past several decades, the narrative that the United States "does not make anything here anymore" has become widely accepted as fact, but this is simply not true, and the reality is much more complex than that.
The United States manufacturing industry remains a thriving private sector that is alive and growing. Manufactured goods produced in the United States are not only sold domestically but to the global market as well. 
However, U.S. manufacturing firms and the international marketplace have a symbiotic relationship that yields benefits to foreign economies and domestic organizations alike. All regions around the world rely on importing and exporting raw materials, component parts, and consumer goods in alignment with their capabilities. The U.S. is no exception and utilizes the international community to optimize manufacturing output.
Within the last ten years, the U.S. manufacturing industry has gained a tremendous boost to its momentum, adding jobs, contributing significantly to the U.S.'s gross domestic product (GDP), and rebounding from the multi-year productivity dip that led to rumors of the manufacturing industry's demise. 
However, the COVID-19 pandemic marked the greatest challenge for the modern U.S. manufacturing industry. At the height of the pandemic, U.S. manufacturers faced adversity from all sides, struggling to source raw materials while also finding it challenging to deliver finished goods to their international trade partners. 
In response, the United States manufacturing sector began exploring ways to evolve. The current manufacturing industry stands in stark contrast to how it did at the beginning of 2020. The U.S. manufacturing sector has leveraged the adversity of the pandemic to increase global competitiveness and modernize core business processes.
Understanding the Current State of United States Manufacturing 
The U.S. manufacturing sector undoubtedly faced some bleak times in 2020 that spilled over into 2021, leaving many wondering if the industry would ever rebound. 
Fortunately, U.S. manufacturing started its resurgence at the tail end of 2021, and it's estimated that by the end of 2022, the industry will have largely recovered from the damages caused by the pandemic. 
Domestic and foreign consumers are equally responsible for this rebound, as the latter consumes nearly half of American manufactured goods. 
If U.S. manufacturers want to continue bouncing back, they must continue to tap into international trade opportunities. The federal government must also do its part by striking favorable trade agreements with other nations, thus incentivizing international trade and encouraging other nations to continue selling the U.S. low-cost components and purchasing billions of dollars of American goods in return. 
How Manufacturing Industries Are Increasing Global Competitiveness 
Thus far, it appears that the federal government will continue to do its part in promoting international trade with U.S. manufacturers. Manufacturing companies need to position themselves to take full advantage of these opportunities. Many manufacturers are already doing just that through the following means:
Rethinking Global Supply Chains
One of the biggest challenges of the pandemic involved sourcing raw materials and auxiliary parts, as many manufacturers simply could not get the products or materials they needed to fulfill orders. Suppliers with more inventory available on hand prospered during this period.
In response, many manufacturers began sourcing some components domestically, which could be done with lower lead time but often much higher cost than international sourcing. Additionally, they struck partnerships with alternative suppliers. While these suppliers may not have always been able to fulfill their entire product orders immediately, they could often send them enough materials to keep assembly lines operational. 
Investing in Renewable Energy Sources
Investing in renewable energy sources serves two purposes. First, it allows manufacturers to position themselves as environmentally conscious, which can do wonders for their brand-building efforts and help them strengthen bonds with consumers.
Additionally, many manufacturers have started investing in renewable energy in order to decrease overhead operating expenses. In doing so, manufacturers have freed up additional funds to invest in supply chain resilience and international trade initiatives.
Deploying Artificial Intelligence
Artificial intelligence appears to hold the key to increasing global competitiveness. Manufacturers across the nation have begun deploying AI technologies to modernize business processes and increase operational efficiency. 
AI technology can encourage manufacturers to automate otherwise redundant processes. They can gain better insights into inventory management, understand sales trends, and leverage data acquired from AI to guide decision-making. 
Artificial intelligence technologies can also help manufacturers contend with staffing challenges, allowing them to make traditionally repetitive tasks less labor-intensive and assign employees to take on more dynamic tasks and critical thinking challenges.
Examining Long-Term Sales Trends
United States manufacturing companies have been collecting massive amounts of data for years. Still, most manufacturers lack the necessary resources or technologies to analyze it. 
As artificial intelligence and machine learning technologies become more sophisticated, manufacturers now have access to the tools they need to process all of their business data. 
Visionary manufacturing leaders have started using these tools to conduct predictive analysis and identify demand trends. These reports enable manufacturers to better meet the demand of both domestic and international consumers. Ultimately, this allows manufacturers to better plan ahead and optimize their supply chain.
Optimizing Manufacturing Output 
To effectively serve an international base of consumers, manufacturers must optimize their output capabilities. They must be able to keep enough inventory in stock to meet the demands of domestic and foreign consumers without tying up too much capital in inventory.
The majority of manufacturers have already optimized their output capabilities through several strategies. After suffering the consequences of "just in time" sourcing gone wrong during the pandemic, many manufacturers are emphasizing ways to lower the amount of risk in their supply chain.
For many, adopting or better utilizing a modern suite of enterprise resource planning (ERP) technologies was priority number one. Additionally, forward-thinking manufacturers have also partnered with additional suppliers to enjoy a greater level of supply chain flexibility. Some are even maintaining higher levels of safety stock for common components.
Cumulatively, these efforts give manufacturers the opportunity to strengthen their relationships with international trade partners.
How SPEP Is Contributing to Supply Chain Optimization
Sierra Pacific Engineering and Products (SPEP) has been a staple in the United States manufacturing space for over three decades. During that time, we have continued to grow and evolve so that we can withstand ever-changing market conditions while simultaneously serving our clients reliably. 
If your organization needs a reliable industrial hardware supplier that provides unmatched customer service, industry-leading designs, and quality products, SPEP is here for you. Our talented team of engineers can provide on-demand support, custom design services, and timely guidance when you need unique industrial hardware. Our helpful team of salespeople makes it easy to get what you need and provides ongoing support to help you plan ahead.
SPEP will empower you to meet customer demand by ensuring that you always have access to the parts you need when you need them. We produce parts worldwide including places like China, India, Taiwan, Japan, Canada, and also here in the USA. We are committed to preserving a pipeline that provides our customers with the best combination of cost, quality, and availability for every product we sell by leveraging the best aspects of domestic and international industries. Our operations have been managed from our Long Beach, California headquarters using Oracle's Enterprise Resource Planning solution since 1998. This ERP technology gives us superior insights into customer purchasing trends and product demands so that we can better serve you in the long term.
If you want to gain an edge in your manufacturing sector, contact SPEP today.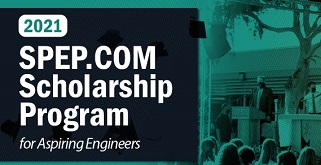 Sierra Pacific Engineering College Scholarship Program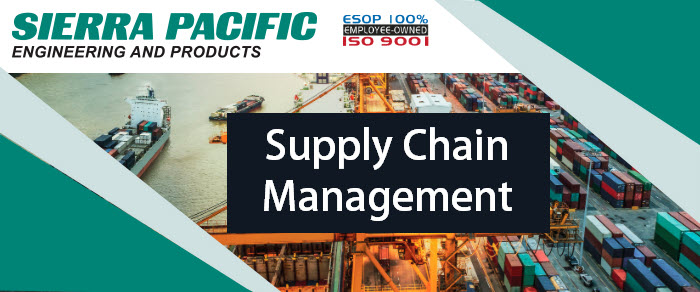 What is Supply Chain Management, and Why Is It Important?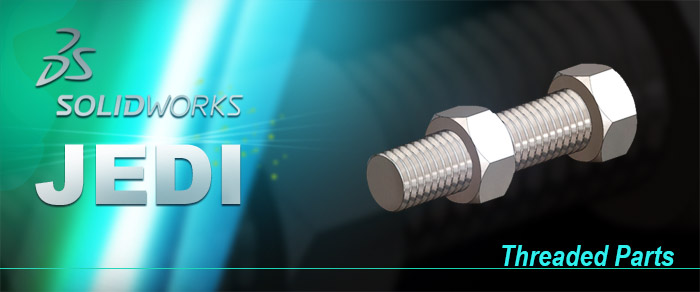 How To Make Threads in Solidworks: Become a Solidworks Expert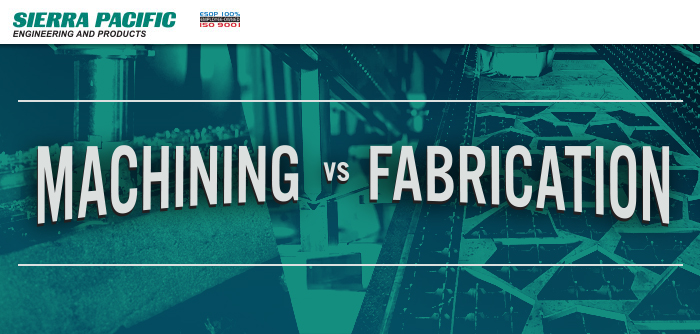 Machining vs. Fabrication "Metal machining" and "metal fabrication" are two terms that are often used interchangeably by people outside of the manufacturing industry. While these two phrases both refer to processes that involve transforming metal into specific parts...