Tilt Trailer Hinges Parts: Hardware for Dump Trailers, Flat Bed Tilt Trailers & More
Tilt trailers are extremely valuable in a wide range of construction, agricultural and other applications. There are several types of tilt trailer layouts. However, they all rely on tilt or pivot hinges and other key hardware to operate. Sierra Pacific Engineering & Products offers numerous options to suit your unique requirements. Additionally, we can create custom parts for you if needed.
How Does a Tilt Trailer Work? – Key Components
There are several types of tilt trailers including dump trucks, tilting flatbeds, car haulers, landscaping vehicles, and many others. These can vary significantly in form and function. However, at their core, they all use similar hardware.
The most significant piece of hardware that is shared by tilt trailers is the tilting hinge which provides essential functionality by acting as a pivot point for the assembly. For example, the H3032 series of tilt hinges from SPEP is ideal for applications in trailers. This part is made from industrial-grade carbon steel and features two major parts fit together by a cap screw and nylon lock nut.
The operation is simple. The base of the hinge attaches to the frame of the trailer. The leaf is connected to the base via the cap screw and can tilt such that the bed of the trailer is flat, tilted upward or some angle in between. The H3032 has extremely heavy duty load capacity and is suitable for use on trailers with gross vehicle weight ratings (GVWR) up to 32,000 pounds.
At the other end of the trailer, there is typically a hydraulic actuator or hoist assembly that can lift the bed so that it tilts on the hinge. This movement provides such helpful functionality that it is not surprising that we see similar arrangements in a variety of trailers.
Often times, these types of trailers also have gates on the backside of the tilting bed to keep it enclosed. Gates must open to dump things out but remain closed during transport to secure the payload. SPEP makes part # H1032-series heavy duty weld-on strap hinges for dump truck gates in left-hand and right-hand versions. These hinges have grease fittings to allow easy application of lubricant and removable pins so the doors to be taken off for maintenance.
How To Build a Trailer With a Tilting Hinge
Tilt trailers are very simple in concept. So, making a basic design such as a tilting flatbed can be achieved easily. The most important element is making sure that your chosen tilt trailer parts can offer the required load capacity. The following is an overview of how to build a dump trailer:
Set the Requirements: Start the planning process by identifying the target load capacity and bed size. Additionally, you will need to plan the volume of the dump trailer.
Create the Design: After this, model the vehicle using software such as SolidWorks. Your dump trailer will need at least a tilt hinge, an actuator, sidewalls, and a rear gate. If you want to add other features such as side access gates, incorporate these into your design.
Finalize Materials: You will need to select the parts and materials for your trailer. It is often helpful to identify the key parts you intend to use before finalizing your design so you can incorporate their exact specifications. The two most important considerations are whether the materials can handle the required load and how much they weigh.
Order Parts: Whether you are building a trailer as a one-off or producing a product line for your business, you will need to find the right supplier. SPEP provides high-quality parts and access hardware.
Manufacture: Once you have the design and parts, you are ready to manufacture the trailer. Simple dump trailers only require welding and a few fasteners. More intricate designs may include a variety of access hardware items to be installed.
High-Quality Tilt Trailer Parts and Hardware
Whatever design you have for your tilt trailer, dump, or hoist assembly, you will need the right parts and hardware. Sierra Pacific Engineering & Products manufacturers top-quality parts for many different applications on a tilt trailer.
There are many varieties of different tilt hinges on the market today, but our H3032 hinge is as much as 40% stronger than our competition's offerings. We also offer custom engineering to make just the tilt hinge you need.
We also offer complimentary parts such as chain retainers, D-rings and tie-downs,  strap hinges, and numerous other trailer parts. Whether you need hinges, latches, door holders, or any other access hardware, we have you covered.
Many of our parts are available in several material options. Additionally, we can offer several finishes to match the aesthetic and protective requirements of your design.
Custom Trailer Hardware
Although the SPEP catalog includes thousands of products, we know that you may have specific requirements that aren't met by our stock components. So, we offer a comprehensive program for designing and manufacturing custom hardware.
We will work closely with you to design the right part at the right price that is available at the right time. Our process emphasizes quality and customer satisfaction. Engineering drawings and off-tool samples are provided for approval prior to mass production to ensure that our product will work perfectly for your needs. If you are unable to find the right hinge or other parts in our catalog, simply contact our team to discuss your needs.
Place Your Order With SPEP Today
When you are designing and manufacturing tilt trailers, it is imperative to find components that will meet or exceed your requirements. Sierra Pacific Products & Engineering offers some of the most reliable parts for trailers and other applications. Plus, you can take advantage of our custom engineering program to ensure a perfect match for your needs.
Contact us today to learn more and place an order.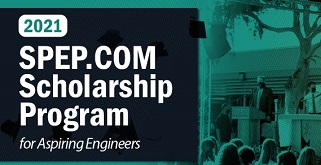 Sierra Pacific Engineering College Scholarship Program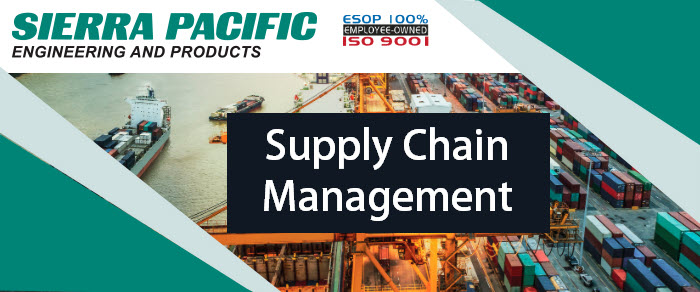 What is Supply Chain Management, and Why Is It Important?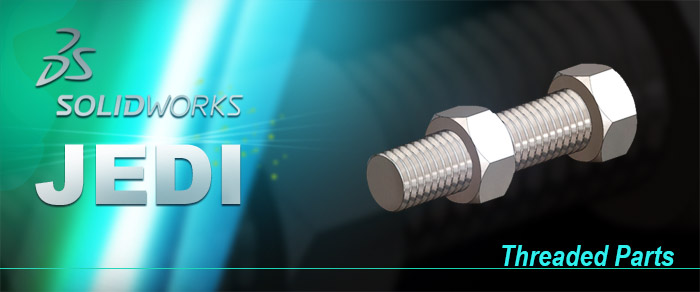 How To Make Threads in Solidworks: Become a Solidworks Expert
There are many ways of working with sheet metal to transform it into useful components. Each sheet metal fabrication process offers unique advantages in manipulating the material differently for particular applications. However, not everyone is familiar with all of...