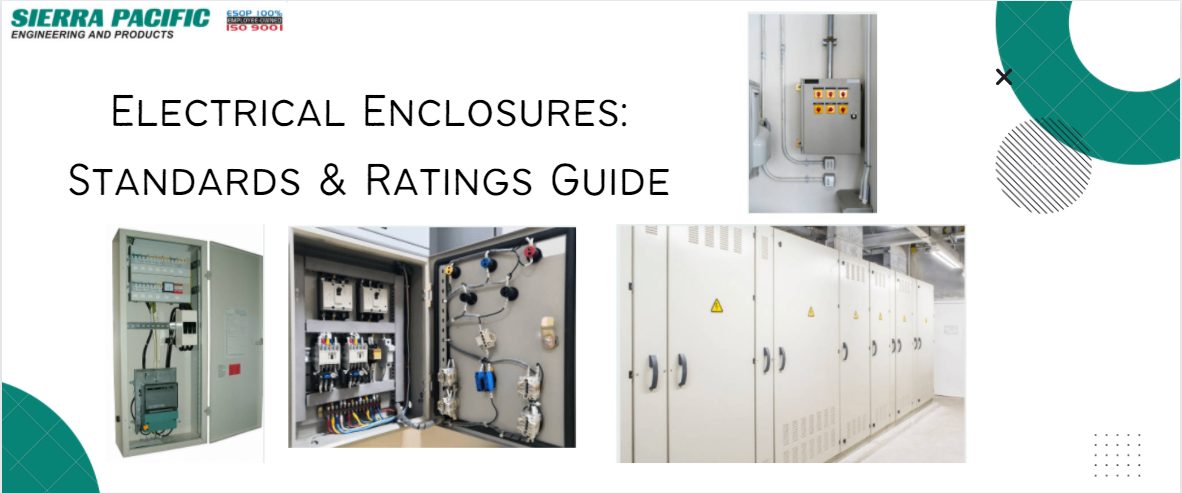 In our modern society, virtually every amenity that we rely on for things like entertainment, work, food preparation, and communication is powered by electricity. As a result of this societal development, homes, businesses, and public use areas include countless electrical enclosures all around us. 
These enclosures must be capable of adequately shielding potentially dangerous electrical components to prevent incidental contact or damage. To minimize the risk of damage to electrical components and protect people from being injured, builders and designers must use electrical enclosures certified by a trusted safety standards organization. 
While this certification is necessary to ensure product quality and function, understanding the electrical enclosures ratings process can be quite challenging for manufacturers and consumers alike. Several different institutions may be involved in the rating process, each with its own complex rules.
To alleviate this common pain point, the experienced manufacturing professionals at Sierra Pacific Engineering and Products have created this electrical enclosure standards guide. This guide helps make important decisions about your electrical enclosure much easier.
Below, we discuss several different standard-setting bodies, highlight why these standards are so important, and outline how you can obtain certified electrical enclosures for your next project.
What Are Electrical Enclosure Ratings?
Electrical enclosure ratings are systems that outline guidelines regarding what applications a particular product is suitable for. Every entity will create its own standards when rating electrical enclosures. However, virtually all entities will consider at least two primary types of protection in order to rate these products.
First, standard-setting organizations will examine how well a product protects against solid object intrusion. Put simply, they will determine whether an electrical enclosure prevents objects, such as someone's fingers, from touching components contained within the apparatus. In addition, this will also determine whether the electrical enclosure prevents particles of various sizes, like dust and dirt, from coming into contact with internal components.
The other major protective factor that standard-setting institutions consider is water resistance. This will determine how well an enclosure is sealed against water, oil, or other liquids from leaking inside under different conditions such as light dripping, high-pressure hosedown, and even prolonged full submersion. 
Rigorous testing will be used to collect information on an electrical enclosure's ability to protect against these two major factors, sometimes along with data on other contributing factors such as mechanical properties and corrosion protection.
Based on the results of the tests, products are assigned an environmental type rating that corresponds to expectations on how they should perform. Some enclosures are rated for indoor use only because they provide inadequate water or particulate protection to be used outside. Enclosures that exhibit a high level of water and particulate resistance will likely be rated for use in harsher environments.
Who Sets Electrical Enclosure Standards?
Many different entities set electrical enclosure standards. However, we will focus our discussion on organizations that operate within the United States and omit similar organizations such as the Canadian Standards Association (CSA), which operate in other countries. When searching for electrical enclosures, you will likely encounter the following standards and ratings:
NEMA Ratings
The National Electrical Manufacturers Association or NEMA is an ANSI-accredited trade association that sets standards for electrical equipment in the United States. NEMA was founded in 1926 and is one of the most preeminent electrical enclosures ratings organizations. While NEMA is highly trusted and well-respected for writing the standards by which the industry abides, they are not a certification agency, and all their ratings are self-certified by individual product manufacturers.
The NEMA regulation that governs electrical enclosure ratings is known as the NEMA 250 Standard. This standard establishes common terminology for performance specifications by outlining 20 distinct NEMA type ratings. This allows producers of enclosures to effectively communicate the intended performance of their products and consumers to set their expectations appropriately for their specific application. 
NEMA 1 enclosures are the lowest-rated type of enclosure. These enclosures are suitable for indoor use and protect against unintended contact with the enclosed equipment but do not provide any protection from water or any other substances. NEMA 2 enclosures are also rated for indoor use only, though they provide limited water protection.
NEMA 3 enclosures can be used for outdoor applications and offer protection against snow, sleet, and rain. They also protect against dust and falling dirt. There are several NEMA 3 rating subtype variants, including "3S," "3R," "3X," "3RX," and "3SX." Any variants containing the letter "X" in their rating provide corrosion protection. The letter "R" in the rating number signifies an emphasis on protection from falling rain.
NEMA 12 and NEMA 4 rated enclosures are the most common applications for SPEP industrial hardware, such as quarter-turn latches and oil hole seals. These enclosures are designed to provide good protection against the ingress of water and intrusion of solid objects.  Both ratings are known for their durability, but NEMA 12 is typically intended for indoor use, while NEMA 4 is intended for outdoor use with better sealing and resistance against ice formation on the enclosure.
Additional NEMA ratings include NEMA 5, NEMA 6, and NEMA 13, each of which have their own unique attributes. Of these ratings, NEMA 6P enclosures are one of the most robust options. They protect against the ingress of water during prolonged submersion while also remaining dust-tight against solid objects.
IP Ratings
When exploring product options, you may also encounter IP-rated electrical enclosures. Ingress Protection or "IP" ratings are standards created by the International Electrotechnical Commission (IEC) and are relatively straightforward to understand. IP-rated devices will include the letters "IP" followed by two digits. The first digit indicates what level of protection the enclosure provides against solid objects and particulate ingress. The second digit indicates how well the enclosure protects against the ingress of water or moisture.
In the IP rating system, higher numbers represent a higher level of protection. The first digit will range from 0 to 6, and the second digit will range from 0 to 9. Enclosures with a first digit of 5 or higher offer protection against dust particles, and enclosures with a second digit of 7 or higher offer protection against water immersion.
The IEC is an organization whose standards apply worldwide and across numerous industries. Because of this, it is quite a bit simpler than some of the other industry rating scales and does not include factors such as mechanical properties, corrosion resistance, or material analysis. However, it is still a very useful measure of the level of environmental protection that can be expected from certain enclosures.
UL Standards
Underwriter's Laboratories or UL is an independent product safety testing and certification agency that covers hundreds of different industries worldwide. The specific UL standards that apply to electrical enclosures are UL50 and UL50E, which are approximately equivalent to the NEMA 250 standards discussed above. The same numbering scheme is used for UL type ratings as NEMA or CSA standards, and all three are generally equivalent to each other with some minor differences. For example, the definition of a "type 4" enclosure is nearly the same for any of these common standards.
The major difference between NEMA and UL is that UL will actually test and certify products for market release. Once UL tests products, manufacturers can place the UL certification mark on their products for consumers to see. In addition to final product certifications, UL also offers sub-component certifications as well. Marks will typically read "UL Recognized" or "UL Listed" depending on the type of product being certified. In most cases, final enclosures will still require separate testing and certification even when using sub-components with their own individual UL certification.
UL testing and certification can be quite costly and time-consuming, which becomes an obstacle for many companies planning new product releases or trying to change suppliers on existing sub-components. The benefit of this certification is the added trust the consumer has in the product they are purchasing knowing it has been thoroughly tested by a reputable third party.
Why Electrical Enclosures Ratings Are Important
Understanding and adhering to electrical enclosure ratings is essential for several reasons. These ratings are put in place to set proper expectations between buyers and sellers of enclosures to prevent any possible mishaps.
First and foremost, electrical enclosure ratings systems allow you to choose the right products for your intended application. In turn, this reduces the risk of injury to individuals who will be using the facilities where the enclosures are being installed.
Selecting and deploying adequately rated products is crucial not only for safety purposes but also for compliance. If your team installs incorrectly rated electrical enclosures, you could expose yourself to substantial civil liability.
Finally, choosing appropriately rated electrical enclosures will protect the components that they contain from damage or failure. For instance, using water-resistant, outdoor-rated enclosures on the exterior of structures will maximize electrical component longevity and performance. Conversely, installing electrical enclosures that offer inadequate freeze protection in a cold-weather environment can lead to leaking and eventual component failure.
Ensure Compliance with Electrical Enclosure Standards
As one of the premier providers of electrical enclosure hardware, Sierra Pacific Engineering and Products can help you ensure that your products comply with state, federal, and industry regulations. Our vast online catalog includes hundreds of electronic enclosure components and accessories.
SPEP offers catalog items with UL certification and even more intended for various levels of NEMA-rated applications. In addition to off-the-shelf solutions, SPEP also provides our clients with custom products to accommodate their unique needs. We have an experienced team of engineers who specialize in solving problems through innovative new designs and collaboration with our customers.
As a 100% employee-owned company, SPEP has developed a reputation for providing unparalleled customer service, top-quality products, and ongoing support. To learn more about our NEMA, UL, and IP-rated electrical enclosures, browse our online catalog or contact SPEP today.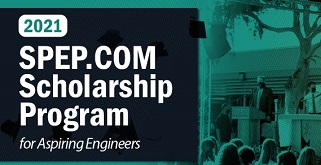 Sierra Pacific Engineering College Scholarship Program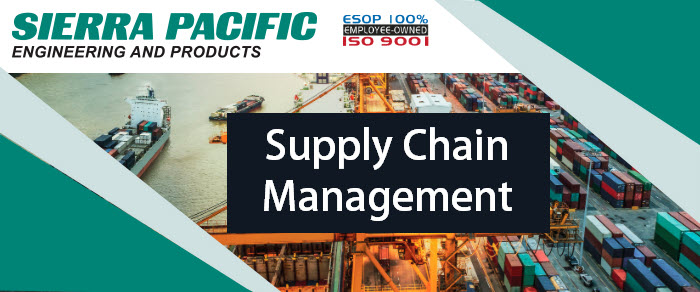 What is Supply Chain Management, and Why Is It Important?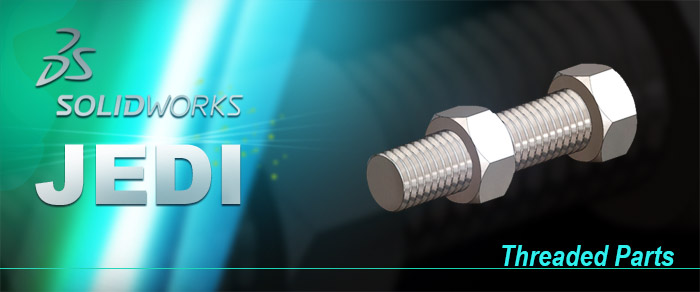 How To Make Threads in Solidworks: Become a Solidworks Expert
Equipment used to harness solar energy for residential or commercial power is a big investment, making some understandably hesitant to implement because they are not sure if the benefits outweigh the hoops you jump through to get there. Another important question that...