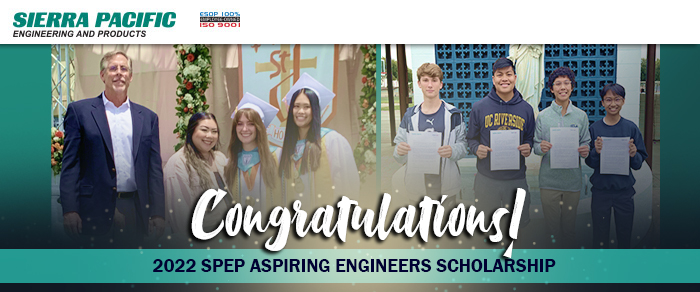 School is officially out for summer! Sierra Pacific Engineering and Products again has partnered with Saint Joseph High School of Lakewood and Saint John Bosco High School of Bellflower to recognize the recipients of our Scholarship for Aspiring Engineers. Our program awards financial scholarships to auspicious high school seniors on financial aid who wish to pursue a college degree in any sector of engineering. We award a $2,000 scholarship to each of six aspirational students and have collectively given over $30,000 in scholarships to both schools over three consecutive years. Both Saint Joseph and Saint John Bosco have introduced a career-oriented curriculum allowing students to explore their interests and familiarize themselves with the skills and knowledge of the trade before college. These local schools also pride themselves on having a diverse student body, many of whom need financial aid to assist their future academic pathways.
Our applicants were asked the simple question, "Why do you want to become an engineer?" and they provided insightful, uplifting responses. The winning students all had a common passion for innovation and technology with the goal of finding solutions to the most crucial global issues. Their responses expressed interest in creating technology to combat the world water crisis; promoting the pursuit of engineering (especially women in STEM); and the design process, research, hands-on collaboration, and problem-solving. The young men and women who received our scholarship now have a head start towards accomplishing their goals. At SPEP, we believe that a degree in engineering provides an excellent foundation that can be leveraged to pursue several different career tracks. 
"I was inspired by my dad to become an engineer even if it's a difficult task. Tackling a problem and using your creative skills to solve it, intrigued me from the beginning. Engineering pushes me to limits and forces me to expand upon my creativity and problem-solving. I enjoy the engineering design process, from brainstorming to researching, because it sparks my curiosity." 
– Nicholai Agdeppa (St. John Bosco Recipient)
"[My] passion for computer engineering was born inside the robotics lab; it only truly grew outside of it. While robotics did help me how the logical thinking of programming could be applied to other uses as well."
– Gabriel Castro (St. John Bosco Recipient)
"My grandfather, whom I was very close to, was an electrical engineer as well; he and I would build things together in his garage.  I believe that gave me a lifelong love of building and designing. My current aspiration is to work for NASA on their robot/rover missions. I hope someday to give back to future engineers as well." 
– Luke Doherty (St. John Bosco Recipient)
"Space mixed with robots. No combination could be so perfect (just look at Star Wars). I first recognized this when Curiosity landed on Mars. Robotics has opened my eyes to an entire field of problem solving and hands-on collaboration that I never thought was possible."
– Rachel Farragher (St. Joseph Recipient)
"[I] want to become an engineer because I want to make meaningful contributions and build innovative technologies that can help developing countries combat the water crisis. In the future, I hope to someday utilize my engineering background to support those less privileged while promoting equity, especially for females in STEM." 
– Ivy Ma (St. Joseph Recipient)
"Ever since I could remember, I have always been a car enthusiast. Cars are my personal escape from reality. [I] find great pride in my knowledge and fascination with the various mechanical systems that produce consumer products that affect lives."
– Justin Samonte (St. John Bosco Recipient)
Opportunities for Aspiring Engineers
Sierra Pacific prides itself on being part of the Long Beach community and is thrilled to support this new generation of future innovators and leaders. We would like to thank Dana Windes and Amy Krisch for their assistance in continuing this program for another year and allowing Sierra Pacific to further our tradition of fostering young people's interests in the technical sciences and mathematical problem-solving. Sierra Pacific also has summer and year-round engineering positions available for students to apply for upon completion of their first year of college coursework. 
If you are an aspiring engineer or want to learn more about this scholarship program and how to apply in the coming years, please contact SPEP or inquire with participating high schools for more information.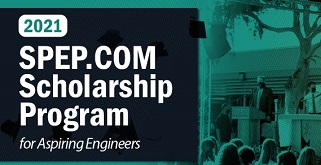 Sierra Pacific Engineering College Scholarship Program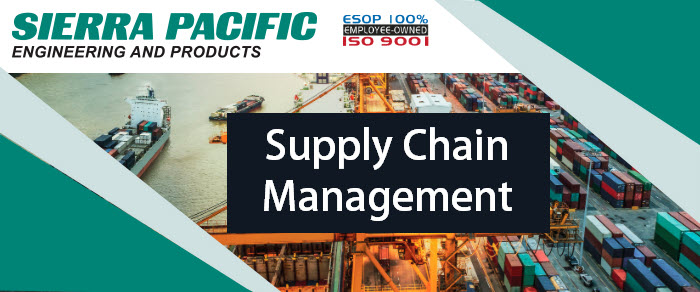 What is Supply Chain Management, and Why Is It Important?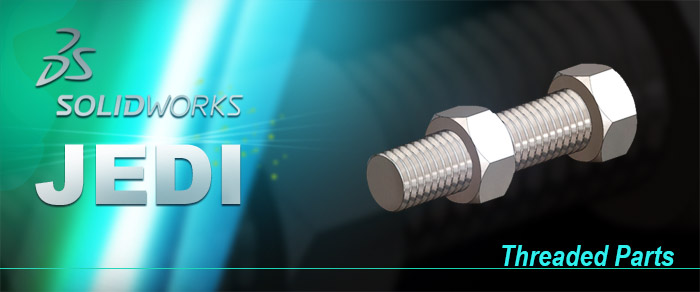 How To Make Threads in Solidworks: Become a Solidworks Expert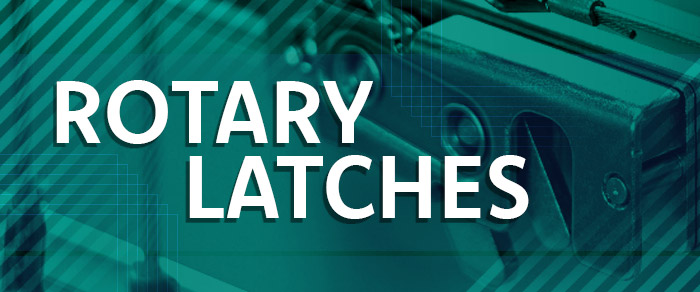 When designing doors for your equipment, vehicles, or machinery, one of the most important decisions you will make involves selecting access hardware. The access hardware you implement should promote usability while also improving safety and providing long-term...