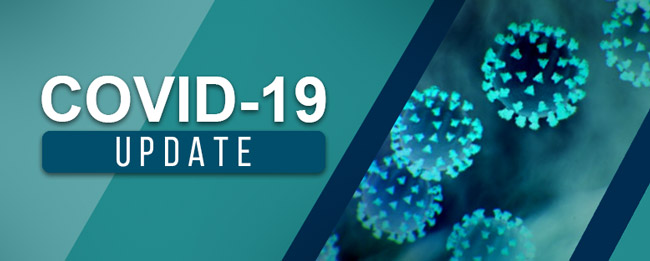 To Our Valued Customers:
Sierra Pacific has received and responded to numerous inquiries about the impact of the COVID-19 on supply chains.  As you know the situation is fluid, and much remains unknown.  The following serves as a general update.
From a business standpoint, Sierra Pacific is doing very well.  We planned for Chinese New Year (as we do every year) and put millions of dollars of extra inventory into our warehouses, so our customers are unaffected by the close of Chinese businesses.  Even with the extended closures, we have enough inventory for the vast majority of our customers.  There are some delays with parts we have never produced before, and we're working hard to get those here as soon as possible.
We are tightly controlling the consumption of our parts, so no single customer takes more inventory than is needed at the expense of other customers.  We are also making sure that prospects who have not purchased from us before are not able to impact our current customers' supply.
Our own factory has been up and running at full strength, and our largest contract manufacturers are at 80% strength.  These CM's produce parts exclusively for Sierra Pacific.  Our three US distribution centers are at full strength.
We have dozens of containers on the water to replenish our inventory, and shipments are hitting the docks next week.  We can air freight if necessary, but please know that air freight costs have doubled since January.
If you are having supply issues on non-Sierra Pacific parts, we would be happy to explore producing those parts for you.  We may or may not be able to help in the short term but would be able to do a great job managing your supply chain in the future.  If you recall the port strike of 2014-15, Sierra Pacific anticipated that event and minimized the impact on our customers.
From a health perspective, Sierra Pacific has taken many steps to protect the health of our employee/owners (we are 100% employee owned).  We have trained everyone on CDC suggested steps of protecting oneself from the spread of viruses.  We have hand sanitizers throughout our facilities and have PPE gear available for our employee/owners.  And if anyone feels sick, has a fever or exhibits flu-like symptoms, they are not allowed to come to work.
Our scheduled international and domestic business travel has been canceled.  We require our employee/owners to inform the company of any international travel and warn them that they will need to do a self-imposed 14-day quarantine prior to returning to work.
In addition to our general business continuity plans, we have put together specific contingency plans to avoid interruption of business during these unprecedented times.  School districts are closing which affects the childcare needs of some of our employees.  These employees will be given the equipment and capabilities to work from home.  We will go to a second shift if necessary, to accommodate our Quality Control and warehouse employee/owners.
In closing, please stay safe and healthy and know that the employee/owners at Sierra Pacific are focused taking care of our customers' needs.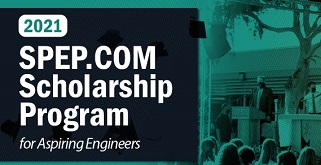 Sierra Pacific Engineering College Scholarship Program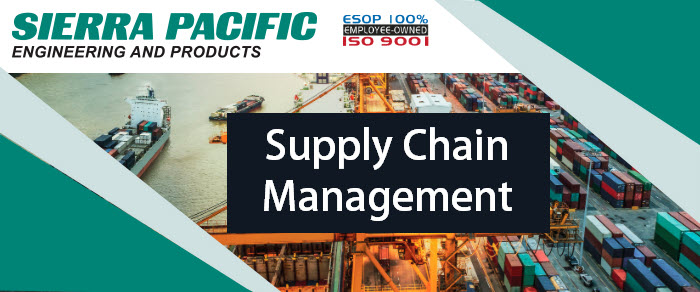 What is Supply Chain Management, and Why Is It Important?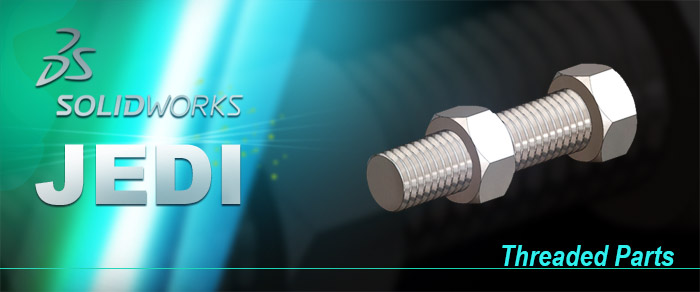 How To Make Threads in Solidworks: Become a Solidworks Expert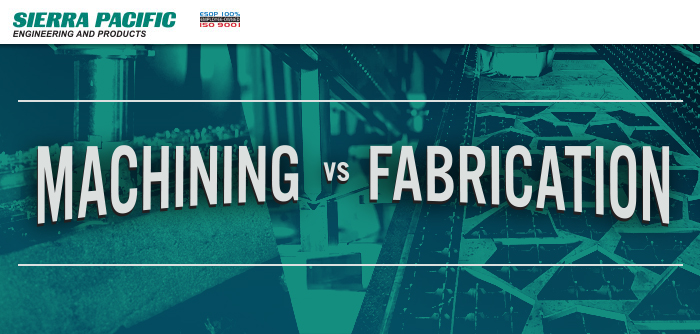 Machining vs. Fabrication "Metal machining" and "metal fabrication" are two terms that are often used interchangeably by people outside of the manufacturing industry. While these two phrases both refer to processes that involve transforming metal into specific parts...